Meet our dedicated team of volunteers and staff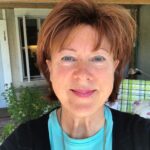 JudyLynn Archer offers leadership experience, vision & passion in bringing people together to achieve shared goals.   She was named one of Canada's Top 100 Most Powerful Women and in 2020 JudyLynn was inducted as a member of the Alberta Order of Excellence Brenda became a member of SEESA in the fall of 2017 after retiring from the Federal Government. Since becoming a member, she has enjoyed many of the classes and events offered at the Centre. Brenda has also participated in a few volunteer activities including helping at the Rummage Sales. She recently joined the Board of Directors in 2020.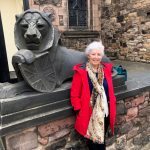 Heather has been an elementary school teacher, executive director of a non-profit society, and has held numerous positions with the Alberta government. In a volunteer capacity, Heather has served on a number of non-profit boards. Through these experiences, Heather has expertise in board governance models, policy development, evaluation and community engagement. Heather is recently retired and holds an BA and an MA in distance education. Heather's family includes 2 daughters, 2 son-in-laws, 3 grandchildren and 3 Yorkshire terriers.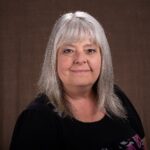 As SEESA continues to evolve, Peggy contributes to the overall operations and goals of the organization supporting the Board of Directors, Volunteers and staff.  With a background in senior services, leadership, and event and facility management, Peggy is a strong leader that contributes to the wellness of her community.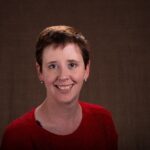 Finance Coordinator & Program Coordinator
After starting as the Volunteer Coordinator, Melanie has grown into the positions of the Program Coordinator and Finance Coordinator. This allows Melanie to capitalize on her analytical and planning skills. Melanie is a graduate of the University of Alberta with a Bachelor of Science and of MacEwan University with a diploma in Accounting and Strategic Measurement.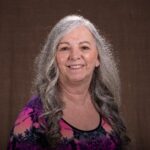 seniors home support program
Deborah was born in Ottawa but moved to Edmonton over 40 years ago. She joined SEESA in January 2019 as the Seniors Home Supports Program coordinator. Whether it's a one-on-one conversation in person or over the phone, or organizing a Trade Show, Deborah enjoys connecting older adults and their families with resources to help them Age in Place.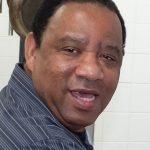 Steve started at SEESA in 2002 when it was much smaller. He worked the evening shift answering the phones and ensuring all the clubs and rentals could get inside the building, and cleaning to make sure the building was ready for the next day. Once the building expanded he moved to full time day shift to look after the inside and outside of the building.  The best part for him about SEESA is the wonderful members and staff that he works with. Steve is looking forward to that light shining in the building again when everyone returns.