Meet our dedicated team of volunteers and staff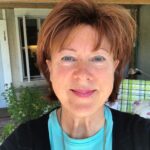 JudyLynn Archer offers leadership experience, vision & passion in bringing people together to achieve shared goals.   She was named one of Canada's Top 100 Most Powerful Women and in 2020 JudyLynn will be invested as a member of the Alberta Order of Excellence. Brenda became a member of SEESA in the fall of 2017 after retiring from the Federal Government. Since becoming a member, she has enjoyed many of the classes and events offered at the Centre. Brenda has also participated in a few volunteer activities including helping at the Rummage Sales. She recently joined the Board of Directors in 2020.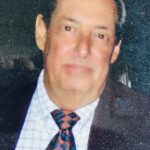 Bob is retired after 30+ years working in insurance. When he moved to Edmonton in '91, he volunteered as an instructor for the Alberta Disabled Ski Association and eventually became president of the Alberta chapter. Bob was also an active member of the South Cooking Lake Lions Club and has served as the public appointee to the the Safety Codes Council, Building Technical Council, and most recently was the President of his Condominium Association. Bob and his wife Irene like to travel, play cards, cook and entertain.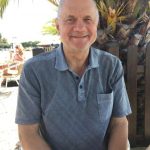 Ian has been a member of SEESA for several years now and applied to join the Board of Directors to offer his varied experience as it plans to move into a post-COVID environment. He was a member of the Canadian Armed Forces for a number of years before entering the legal profession where he enjoyed practicing law for over 30 years. Active as a volunteer with various community organizations, Ian believes that SEESA is a real gem for seniors in the Capital City Region and just knows that it will soar when it is safe for us to mingle together once again.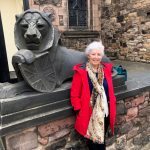 Heather has been an elementary school teacher, executive director of a non-profit society, and has held numerous positions with the Alberta government. In a volunteer capacity, Heather has served on a number of non-profit boards. Through these experiences, Heather has expertise in board governance models, policy development, evaluation and community engagement. Heather is recently retired and holds an BA and an MA in distance education. Heather's family includes 2 daughters, 2 son-in-laws, 3 grandchildren and 3 Yorkshire terriers.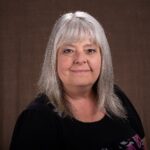 As SEESA continues to evolve, Peggy contributes to the overall operations and goals of the organization supporting the Board of Directors, Volunteers and staff.  With a background in senior services, leadership, and event and facility management, Peggy is a strong leader that contributes to the wellness of her community.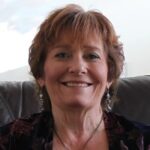 Mary Anne joined the SEESA community as an employee in 2000.  She finds working with the volunteers a joy and enjoys exchanging salutations with members in the hallway, sharing a smile or stopping to share a tear.  She believes that together we can let our light shine and at SEESA we celebrate life!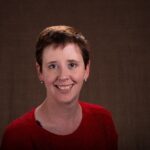 Finance Coordinator & Program Coordinator
After starting as the Volunteer Coordinator, Melanie has grown into the positions of the Program Coordinator and Finance Coordinator. This allows Melanie to capitalize on her analytical and planning skills. Melanie is a graduate of the University of Alberta with a Bachelor of Science and of MacEwan University with a diploma in Accounting and Strategic Measurement.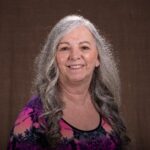 seniors home support program
Deborah was born in Ottawa but moved to Edmonton over 40 years ago. She joined SEESA in January 2019 as the Seniors Home Supports Program coordinator. Whether it's a one-on-one conversation in person or over the phone, or organizing a Trade Show, Deborah enjoys connecting older adults and their families with resources to help them Age in Place.